Macsween Haggis

Catering Packs

Supper made simple
<
>
Featured Categories

You may also like to add...
Macsween Haggis and Canned Haggis delivered to the UK & Europe
UK Delivery
UK standard Delivery - £6.95 (2-3 working days approx)

UK Express (In Thermal Packaging with Ice) Delivery £9.95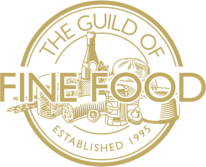 Haggis UK is the leading online haggis shop for Scots Expats and traditional Scottish food lovers. Choose from fresh Macsween haggis, vegetarian haggis and tinned haggis for delivery to your door throughout the UK, Europe and selected countries worldwide*.
Haggis UK Delivers to the UK-England and Europe
As a family-run company with over eight years' experience, we are dedicated to delivering fresh haggis to your door quickly and efficiently. We:
Champion Scotland's award-winning haggis – we are Macsween's chosen online supplier
Deliver unrivalled friendly service ensuring your haggis exceeds your expectations
Ensure reliable delivery- just choose your delivery date (next day or up to 6 months in advance)
Send Express - All Macsween Haggis is sent express service and is packed in thermal packaging with gel ice packs
Buy Scottish Haggis online for Burns Night
For a formal Burns Supper, you must have the chieftain of the pudding race, the ceremonial haggis. The Macsween Chieftain Haggis is specially made to impress at Scottish celebrations. Looking for help preparing your Burns Suppers? Our guide explains how to cook haggis so that you have a successful evening.
*Buy Scottish Haggis online for delivery outside Europe (EU)
For shipments outside the EU, we recommend the excellent Grants haggis and Stahlys haggis. Our delicious range of tinned haggis and canned haggis includes vegetarian tinned haggis, tinned venison haggis and tinned haggis infused with whisky. Delicious.
Please note we are not permitted to send any meat products to the USA, Austrailia, Norway or Singapore.
For deliveries outside of the EU, please check for local restrictions. Haggis UK cannot be responsible for any possible customs delay, restrictions or additional fees.
Next day delivery or book delivery up to 6 months in advance
Once you have placed your order, choose next day delivery or a delivery date of your choosing up to 6 months in advance. We use reputable courier services with a proven track record of delivering your gift in the right place at the right time. Place your order, choose your delivery date and sit back and relax.
Notice: Product Recall Update 18/07/2017
We have been notified of a precautionary and voluntary product recall from Macsween of Edinburgh. The notification is for all Macsween products supplied with use by dates up to and including 18/08/2017. We at HaggisUK.co.uk (Endrick Trading Ltd) are an independent retailer, including Macsween products and have been asked to notify our customers. Please be assured that, if the products have been cooked in accordance with the on-pack guidelines, there is no risk to consumer safety. There has been absolutely no issue with any haggis consumed from these batches and stress again that this is a precautionary and voluntary product recall. If you have any remaining haggis from batches within these dates, please notify us and we will arrange to recall and fully refund. Simply email us the details (or send a picture) of the remaining unopened haggis to office@endricktrading.co.uk and we will refund you and make the necessary arrangements as soon as possible. Any orders placed will be fulfilled with product from new supplies from unaffected batches, as soon as they become available. We, and Macsween, apologise for any inconvenience caused.
Purchase with confidence
For your peace of mind, our website is integrated with WorldPay. WorldPay payment solutions are trusted by millions of online shoppers throughout the world. Give us a call if you have any special requirements for your haggis gifts or Burns Supper events. We love to help.