Choose Your
Delivery Date

Or arrange next day delivery*

*AVAILABLE ON ORDERS RECEIVED BEFORE 1 PM.
FULL DETAILS ON OUR DELIVERY INFORMATION

All Year Round

Macsween Haggis Choose a delivery date Or arrange next day delivery*

*AVAILABLE ON ORDERS RECEIVED BEFORE 1 PM.
FULL DETAILS ON OUR DELIVERY PAGE

Scotland's

Finest Haggis

delivered to your door
<
>
Featured Categories

You may also like to add...
Macsween Haggis, Vegetarian Haggis & Tinned Haggis delivered
UK Delivery
UK standard Delivery - £6.95 (2-3 working days approx / or select a preferred delivery date)

UK Express (In Thermal Packaging with Ice) Delivery £9.95 - Must be selected for perishable items
International Delivery
Unfortunately, due to restrictions beyond our control, we no longer offer international delivery.
UK and Islands Delivery Only.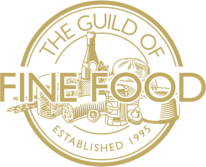 Calling all haggis lovers! Haggis UK is your one-stop online haggis shop for traditional Scottish food lovers.
Why buy haggis online here?
Because Haggis UK:
Champions Scotland's award-winning haggis – we are Macsween's chosen online supplier
Delivers unrivaled friendly service ensuring your haggis exceeds your expectations - Check out our customer feedback.
Ensures reliable delivery- just choose your delivery date (next day or up to 6 months in advance)
Sends Express - All Macsween Haggis is sent express service and is packed in thermal packaging with gel ice packs
Buy Macsween Haggis for Burns Night
For a formal Burns Supper, you must have the chieftain of the pudding race, the ceremonial haggis. The Macsween Chieftain Haggis is specially made to impress at Scottish celebrations. Looking for help preparing your Burns Suppers? Our guide explains how to cook haggis so that you have a successful evening.
Next day delivery or book delivery up to 6 months in advance
Once you have placed your order, choose next day delivery or a delivery date of your choosing up to 6 months in advance. We use reputable courier services with a proven track record of delivering your gift in the right place at the right time. Place your order, choose your delivery date and sit back and relax.
Purchase with confidence
For your peace of mind, our website is integrated with WorldPay. WorldPay payment solutions are trusted by millions of online shoppers throughout the world. Give us a call if you have any special requirements for your haggis gifts or Burns Supper events. We love to help.